Innovative Product Development, Sourcing & Manufacturing Options
We specialise in working with Inventors to get their products ready for market, and with Manufacturers who want to reduce their production costs. We are a nationally unique service that:
Provides assistance with getting products to market
Creates formal and tight quality assurance and control procedures
Leverages a broad range of existing supplier relationships
Arranges fully-customised prototyping, modeling, production and fabrication
Gives support all the way from initial enquiry, to delivery to your door and beyond.
Founded in 2005, Strategic Sourcing Australia has helped dozens of businesses design, create prototypes and manufacture high quality products from; injection moulded plastics, intricate chromed metal parts, industrial textile products, right through to custom electronic assemblies. From young inventors to established electronics firm, we will work with you from initial development to final delivery, if needed.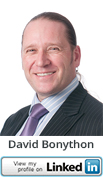 David Bonython owner and founder started the company after an exciting stint in China where he learned how the Chinese conduct business, as well as studied the Chinese language and culture. The rapid growth and emerging capabilities of China left a lasting impression. He took his insight and his Chinese connections back home to Australia, where always the entrepreneur at heart, he created Strategic Sourcing Australia to assist local businesses to navigate the complex world of sourcing.
Strategic Sourcing Australia started small, but after 8 years we can now proudly say it has helped a large range of businesses and inventors source their products in Asia, saving them money, time and a whole lot of hassle.
What makes Strategic Sourcing Australia different? David likes to say- "Without good processes in place, you are effectively crossing your fingers, hoping that your products have been made and packed in the right way."We take the time to really understand our client's products, so that we are not just passing information blindly to a factory – we learn the intricacies and we highlight the critical design features. We draw on our sourcing experience to produce clear and complete specifications that are used to get accurate quotes, and then used again for quality control checks during production.
Our continued experience of working in the Asian market will bring you quality, cost and process efficiency, confidence and increased productivity through our intimate understanding of Asian languages, culture and the many and varied nuances that need to be navigated to get your production or supplies to you as you specified.
CLICK HERE to send an email, or call (02) 4962 1881 and talk to us today.